Anti-Cellulite Cupping Therapy
Anti-Cellulite Cupping Therapy
Cellulite is fat deposited beneath the skin. The term is used when lumps are formed in the skin. It is a very common condition often seen in females. It shows up particularly in your- thighs, hips, buttocks. It is harmless to your health but its appearance may bother you. Hence, there are techniques to heal your cellulite.
At Elite Spa, we offer Anti-Cellulite Cupping Therapy to improve the appearance of skin. Cupping therapy is an old traditional method of healing. In Anti-Cellulite Cupping Therapy, the Cupping method will be used that will result in an improved appearance of skin by removing the fluids and toxins from the body. Though the therapy or any other treatment isn't a permanent cure to the cellulite problem, cupping therapy gives a temporary solution.
Does Anti Cellulite Cupping Therapy work?
There's a theory behind the anti-cellulite cupping therapy. The theory states that the pressure drains out the accumulated fluids on the skin along with toxins and other compounds including the lipids in cellulite. The cupping therapy also improves blood circulation. It also promotes circulation. As said earlier, the therapy will improvise the appearance of cellulite temporarily.
How is the Anti-Cellulite Cupping Therapy done?
Usually, cupping therapy can be of 2 types: Wet Cupping and Dry Cupping. The cellulite treatment is usually treated with Dry Cupping.


The process of dry cupping is generally done using cups made of ceramic, bamboo, or silicon. Suction is created afterward. The suction can be created by ways like:
A vacuum device is used on the cup to create suction.
Massaging with the cups by gliding the cups. This method is generally applied for treating cellulite.
Heat is applied to the cup before it is placed on your skin. This process removes the oxygen.
Should you book an Anti-Cellulite Cupping therapy for yourself with us?
At Elite Spa, we have experienced acupuncturists, massage therapists who are always ready to serve you. So, if the appearance of cellulite is bothering you, do not think twice and book an appointment with us. The Anti-Cellulite Cupping Therapy is absolutely safe and needs no such prerequisites. You just need to make sure you are not having any serious kind of skin problem. If you are having one, then consult your dermatologist before getting a therapy. On the other hand, we guarantee you to provide an experienced practitioner with the best equipment. We will also make sure that all the equipment is disinfected properly.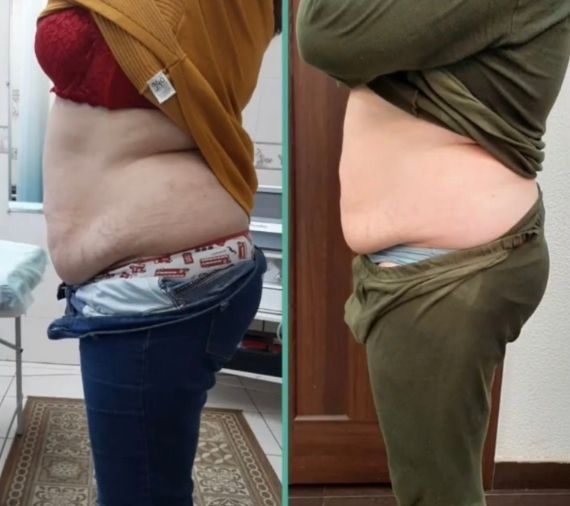 Does Cupping therapy involve any risks?
Cupping therapy is usually considered safe with no risk at all. However, some people are not advised to go for cupping therapy or consult a doctor before doing so. You need to consult a doctor before getting therapy if you have any kind of heart disease, you are pregnant, you have a pacemaker, and if you take blood thinners.
There are for the therapy as well, such as, don't get cupping therapy on varicose veins, sunburns, recent injuries, fractured bones.
Few factors may not be risky for your life but you should know before getting therapy: Cupping therapy will leave marks on your skin, the bruises may be temporary and may disappear within weeks but there can be permanent scars as well. Are you having skin problems like psoriasis or eczema? If you have any of these, then you should consult your dermatologist before getting therapy. Problems like eczema or psoriasis could get worse after the therapy. However, the therapy of cupping can cure several skin problems as well.
How we are going to treat your cellulite?
The experienced therapists at Elite Spa will give you the best possible therapy.


The therapist will apply body oil or cream to the area that needs to be treated. This step will ease the movements of the cups.
The therapist will put the cup in the treatment area. After placing, the cup will be squeezed by the therapist and then it will be released.
The therapist will start gliding the cup. The gliding is done using either circular motions or back-front motions.
The process is repeated for 10-15 minutes. The sessions could be thrice a week or more than that depending on the scenario.
Conclusion:
Cellulite could be bothering. Why bother yourself every time you look at the affected area? At the elite spa, we are always there to keep your bothering away. We guarantee the best service to our clients. Don't let cellulite bother you. Instead, book your anti-cellulite cupping therapy session with us right away.